3D Multilayer Ceramics Zirconia Blocks/Blanks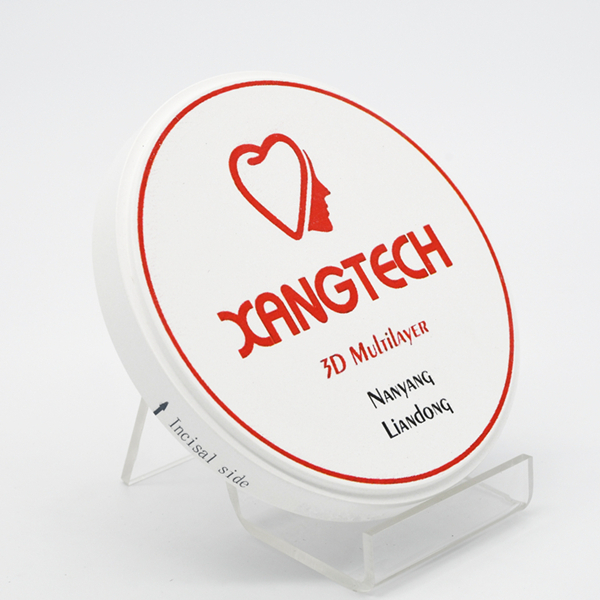 Descriptions:
XANGTECH 3D dental zirconia is a new multilayer full contour zirconia that can be used for all cases. To produce this new material
we have invested a lot of time and effort to collaborate in-depth with the raw material producer to meet four demanding criteria:
1. Anterior translucency for incisors (total light transmission rate over 50%)
2. A multilayer color gradient (6 layers)
3. High strength to support the bridge restorations (600Mpa-1250Mpa)
4. High fracture toughness to resist chipping (reach 5 Mpa m1/2)
This material from XANGTECH has integrated aesthetics and strength in one. It virtually removes all of the previous restrictions
of traditional dental zirconia material, and allows technicians to explore the new possibilities.
Specifications:
| | | |
| --- | --- | --- |
| Items | SST 3D Multilayer Zirconia Discs | UT 3D Multilayer Zirconia Discs |
| Flexural Strength(Mpa) | 900-1250 | 600-900 |
| Translucency | 42%-46% | 45-49% |
| Stering Temper.(C) | 1500 | 1500 |
| Shades | All 16 Vita,White | All 16 Vita,White |
| Indications | Bridge with 7 teeth | Limited to 3 bridges |