Atmosphere furnace
Description:
High-temperature box-type atmosphere furnace adopts double-layer shell structure and PID program temperature control system, phase shift triggering and thyristor control. The furnace is made of alumina polycrystalline fiber material, and the double-layer furnace shell is equipped with air cooling system. Quickly raise and lower temperature, the whole shell is sealed, the cover is sealed with temperature-resistant silicone, the furnace door is made of silica gel pad and the water cooling system is adopted. After the gas flows through the flowmeter, it enters and exits from the back. There are multiple washing furnaces into the air outlet, which can be pre-vacuum. It can pass argon gas, nitrogen gas, oxygen gas, ammonia decomposition gas and other gases. The furnace has the advantages of temperature field balance, low surface temperature, fast temperature rise and fall, energy saving, etc. It is the atmosphere protection and sintering of universities, research institutes and industrial and mining enterprises. The ideal product for atmosphere reduction. The design color is blue and gray. Regarding the design structure, 1200°C, 1400°C, 1700°C, the appearance structure of the atmosphere furnace is consistent, and the size of the furnace is different, except for the custom furnace type.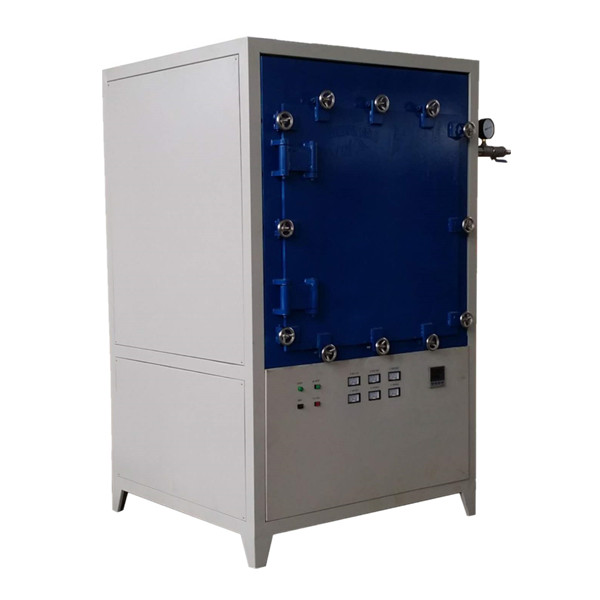 Products Feature:
1. The heating element is made of high-temperature silicon molybdenum rod, and the furnace is made of alumina polycrystalline fiber material. The heat preservation performance is good, durable, and the tensile strength is high, which greatly improves the service life.
2, can be vacuumed, and can pass a variety of protective atmosphere (except flammable and explosive, strong corrosive gases);
3, over temperature alarm, leakage protection, safe and reliable operation;
4. Optional operation of the vacuum system, the inflation system and the temperature control system through the touch screen operation, the operation is simple and convenient, and the accuracy is correct.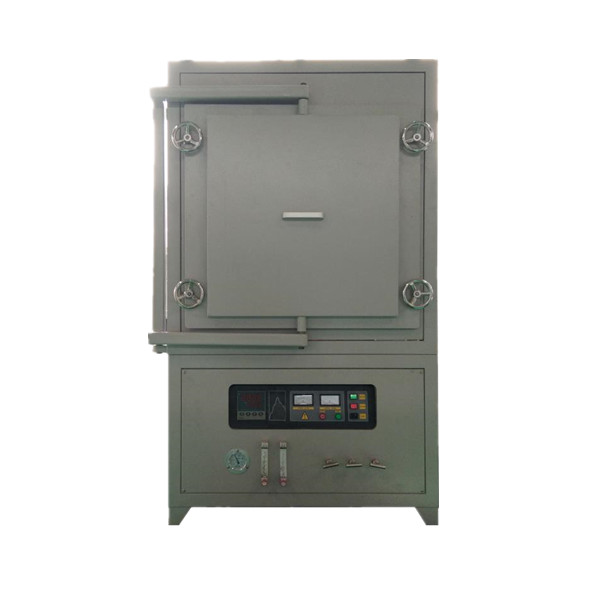 Data Sheet:
Model

LD-SX Atmosphere Furnace

Voltage and Frequency

AC220V/380V 50/60HZ

Internal size

100*100*100mm/200*150*150mm/300*200*200mm/400*300*300mm

Max Temp

1200c/1400c/1700c

Work Temp

1100c/1300c/1600c

Power

2kw/4kw/9kw/16kw

Heating Rate

0-20C/min

Heating Element

Resistance wire/SIC/Mosi2

Thermocouple

K/S/Btype

Temperature Alarm

1,Over temp alram

2,Broken thermocouple alarm

Furnace Shell

Double Shell sctructure with fans cooling system eusure the temperature of furnace surface is below 40.c

Furnace Chamber

Chamber material is light alumina ceramic fiber, reasonable design, heat preservation performance is good, saving energy.

Temperature control

1,PID automatic control with 30 segment programable via SCR (Silicon Controlled Rectifier) power control with phase angle fired, current limiting resistor.

2, Built in PID Auto-Tune function with overheating & broken thermocouple broken protection.

Furnace Door

Side open

Standard Accessories

Asbestos gloves,crucible tongs
You can order Now!