1700 ° C high temperature vacuum sintering furnace
The 1700-degree high-temperature vacuum sintering furnace is made of alumina fiber as the furnace lining, and the high-temperature silicon-molybdenum rod is used as the heating element, and the heat preservation performance is good. With a diffusion pump or a molecular pump vacuum unit, the maximum vacuum can reach 10 ~ 3pa. Double-layer shell structure, the furnace door is equipped with a circulating water cooling system, which can quickly cool the side open furnace door structure of the furnace body to meet the different needs of production and research and development. It is widely used in heat treatment of metal materials under high vacuum, reducing and protective atmosphere, sintering, brazing, aluminum brazing, etc. The external closed vacuum tank has a water cooling system, and the whole machine has novel structure, convenient operation and reasonable price.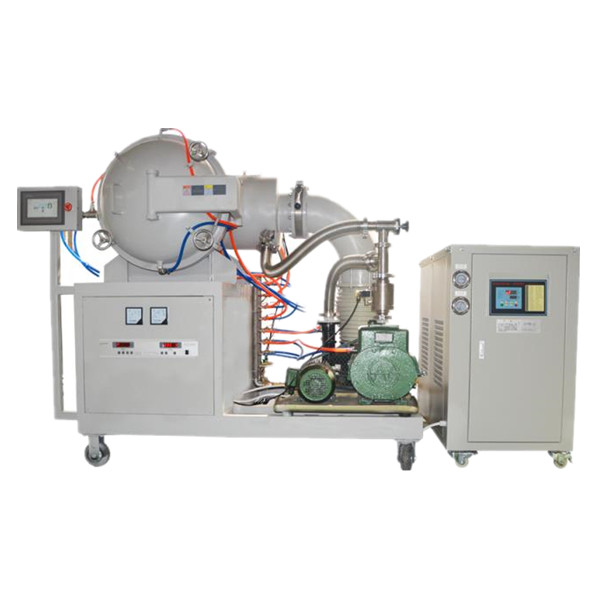 The 1700-degree high-temperature vacuum sintering furnace should be applied to the heat treatment process under vacuum or atmospheric conditions of electronic components, new materials and powder materials. Also used in metallurgy, machinery, light industry, commodity inspection, universities and scientific research departments, industrial and mining enterprises, electronic ceramic products, high-speed steel, hot and cold work die steel, martensitic stainless steel, elastic alloys, high-temperature alloys, magnetic materials and titanium Vacuum heat treatment, pre-baking, sintering, brazing and other processes of the alloy. The furnace is suitable for mass production of the same steel, and is suitable for multi-species, multi-variety single or small batch production.
Product parameters
Model

LD-1700Z-A

Max Temp

1700

Work Temp

1600

Heating Element

High quality silicon molybdenum rod

Chamber Material

High purity alumina polycrystalline fiber

Temperature control mode

Intelligent touch screen microcomputer 30-segment programmable control

Temperature control protection

With over temperature and short alarm function

Temperature measurement

Type B thermocouple

Heating rate

0 ~ 20 ° C / min

Constant temperature accuracy

±1 °C

Temperature uniformity

±5 °C

Vacuum degree

10pa~6.67*10-3pa

Furnace shell structure

double shell with water circulation system

Rated voltage

110~480V50/60HZ

Vacuum pump

mechanical pump, rotary vane pump, molecular pump (optional according to vacuum requirements)

Furnace structure optional

Vertical, horizontal, integrated, separate

Provide related accessories: tongs, high temperature gloves, thermocouples, mats, door plugs

After-sales service

12 months warranty, lifetime maintenance (except for wearing parts)
Selection table
Selection table

Chamber Size(mm)

Volume(L)

Power(KW)

100*100*100

1

2

150*150*150

3.4

3

200*200*200

8

4

200*200*300

12

6

250*250*300

27

9

300*300*400

36

15

400*400*600

96

27

500*500*500

125

35

600*600*600

216

50

700*700*700

343

60

You can order Now!