Bentch Top Zirconia Sintering Furnace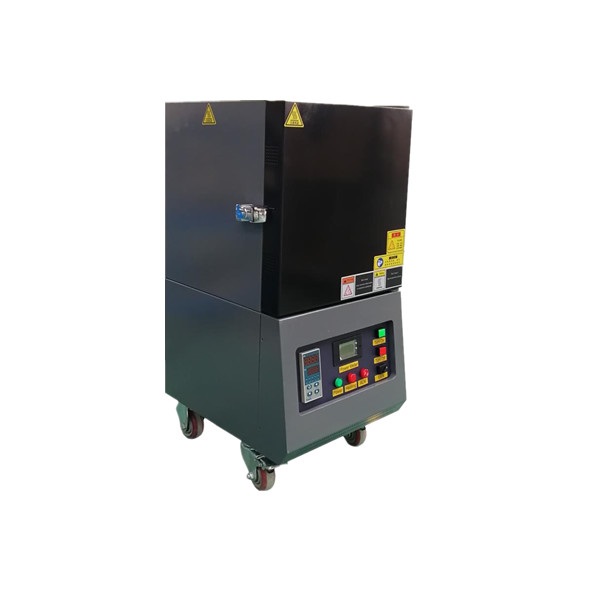 Main features:
1) Small size can be placed in office and lab,light weight,good appearance;easy to move;energy saving
2)Specially used in dental lab,no pollute to zirconia,heat up fast.
2) Double shell structure with air-cooled system ;
3) PID automatic control with 30 segment program;
4) Opration convenient;
5) Alumina microcrystalline fiber chamber material.
Data sheet:
Model

LD-ZR Furnace

Voltage and Frequency

AC110/220V 50/60HZ

Internal size

100*100*100mm

Max Temp

1700c

Work Temp

1600c

Power

2kw

Heating Rate

0-20C/min

Heating Element

Mosi2,4pcs

Thermocouple

B type

Temperature Alarm

1,Over temp alram

2,Broken thermocouple alarm

Furnace Shell

Double Shell sctructure with fans cooling system eusure the temperature of furnace surface is below 40.c

Furnace Chamber

Chamber material is light alumina ceramic fiber, reasonable design, heat preservation performance is good, saving energy.

Temperature control

1,PID automatic control with 30 segment programable via SCR (Silicon Controlled Rectifier) power control with phase angle fired, current limiting resistor.

2, Built in PID Auto-Tune function with overheating & broken thermocouple broken protection.

Furnace Door

Side open

Packing Weight

75kg

Packing Size

550*525*885m

Standard Accessories

Asbestos gloves,crucible tongs
Please order now!