Our solid carbide end mills,compatible with mainstream CAD/CAM machines or system,are good choice for trimming zirconia porcelain,titanium,cobalt-chromium alloy,PMMA and Ceramic Glass and etc.
While DC and TiAIN coating are for ziconia,ALNOVA coating is targeted at metals,CrN coating is especially suitable for PMMA.The DC coating end mills can reach 8 to 10 times of the service life.TiAIN Coating is very cost-effective.
Ceramic glass burs has high performance on milling.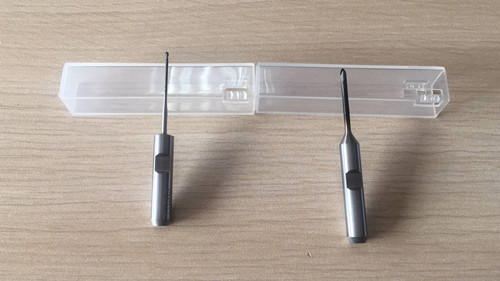 Customization services are offered upon request!
Burs Type:
Dia:1.0,2.0mm,Shank:6mm,Length:53mm
DC coated burs,600-800 units for zirconia
Without coated burs,120-150 units for zirconia