3D Pro Multilayer Zirconia Block
Product parameters: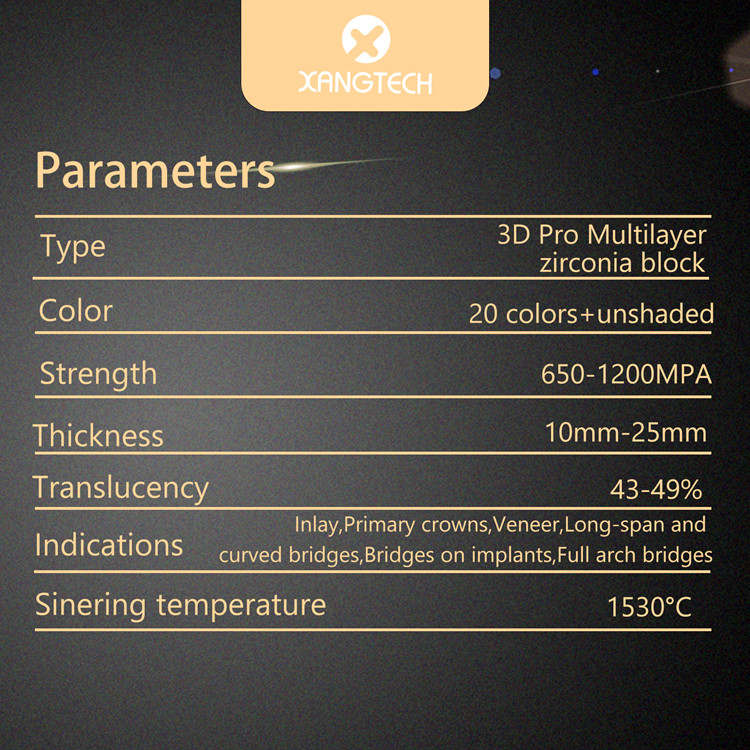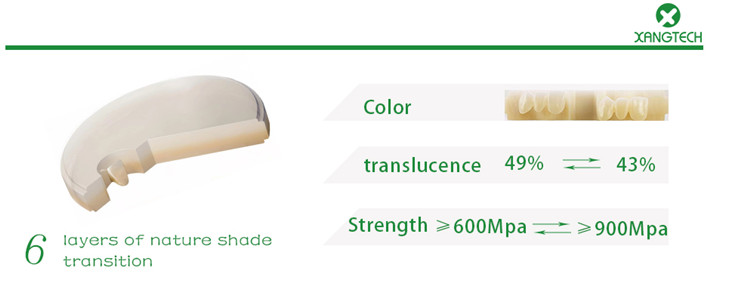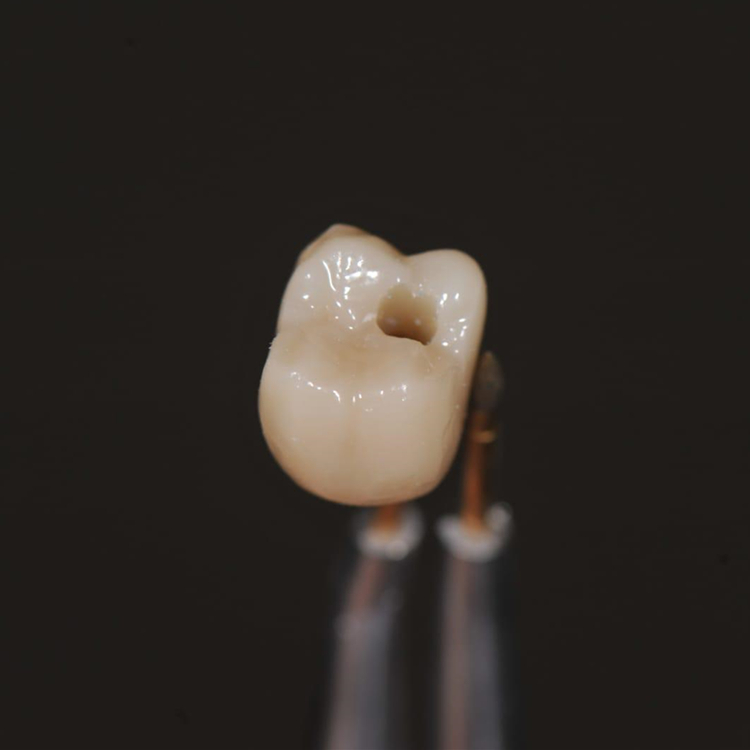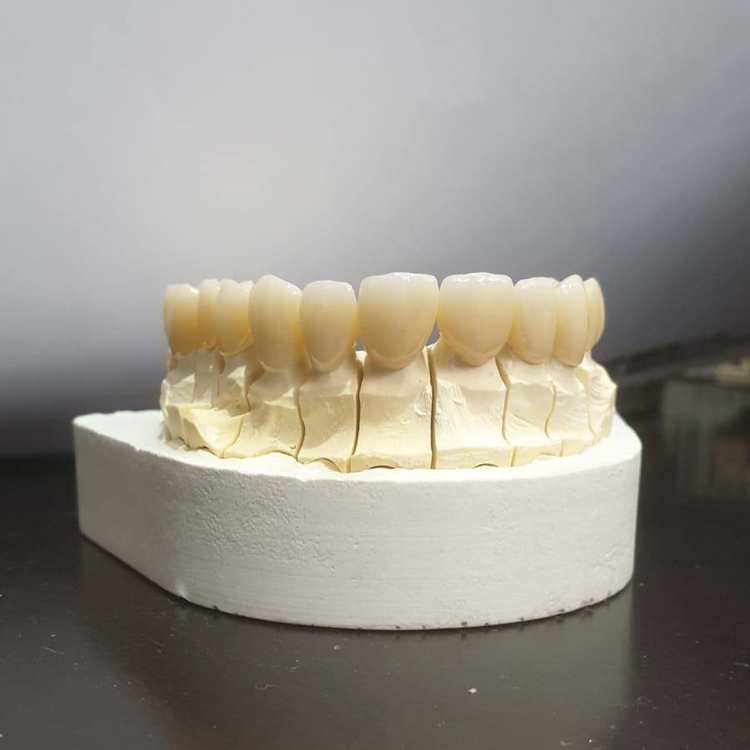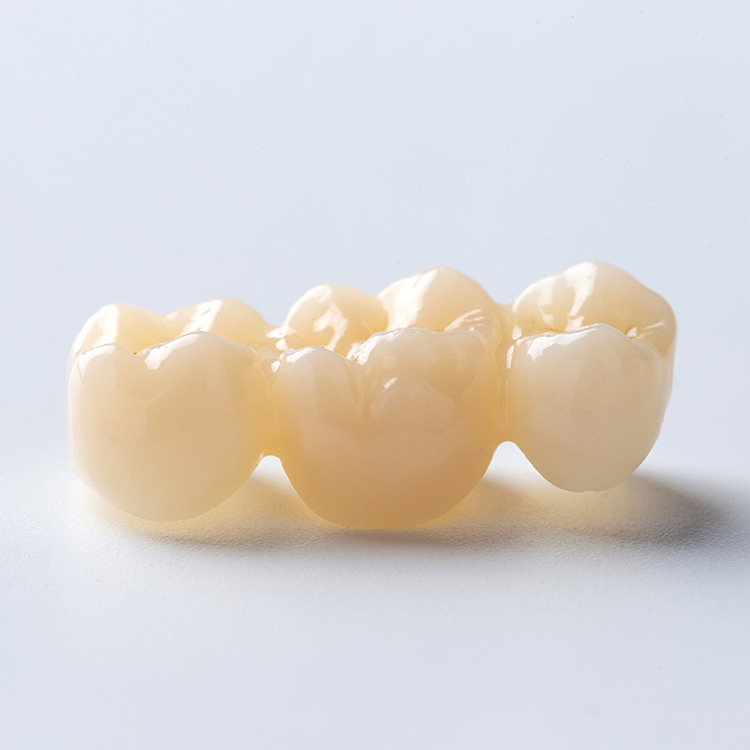 1,The multi-layer is composed of six layers, the middle two layers are precise colors, the two layers
are gradually lighter toward the cutting end, and the two layers are gradually deeper toward the neck edge, forming an overall 3D gradient effect.
2,High strength, good transparency, perfect combination of strength and transparency.
3,The strength changes from 650 Mpa in incisal to 1200 Mpa in cervix.
4,The translucency changes from 57% at incisal, which guarantees a superior aesthetic level.
5,Pre-shaded color:20 color from A1-D4,BL1,BL2,BL3,BL4.
We will provide our distributors with the best service from pre-sale, mid-sale to after-sale!
Welcome to order!
XANTECH zirconia block is made of the SINOCERA zirconia powder to assure its properties stable.XANGTECH zirconia blocks/discs are compatible with different brands of CAD/CAM system and manual system, such as Roland system,Zirkonzhn system,Aman Girrbach system Sirona Inlab system, kavo system, Wieland system.
Our aim is to help customers make the best zirconia teeth.