High translucent zirconia block
Parameters: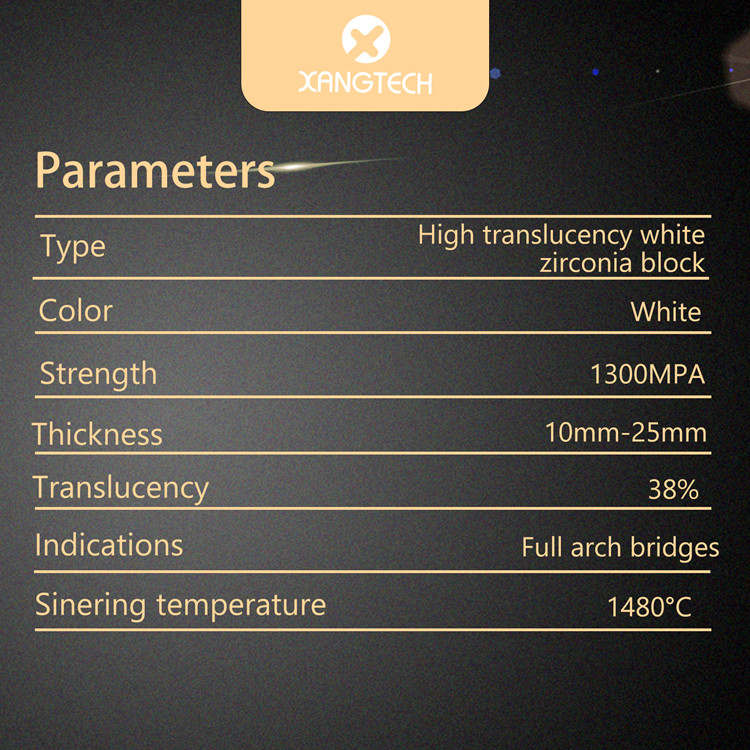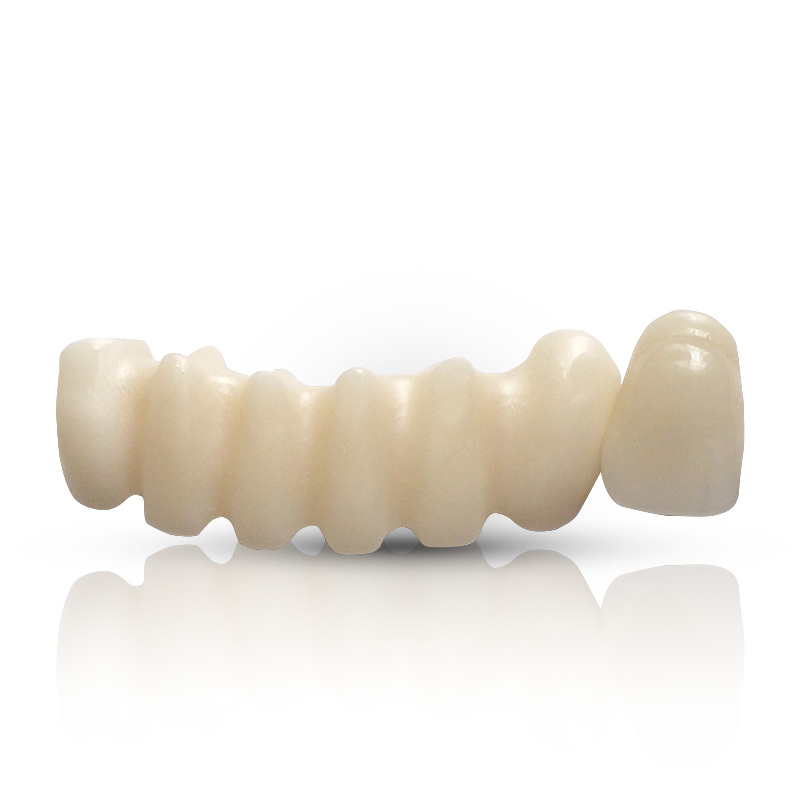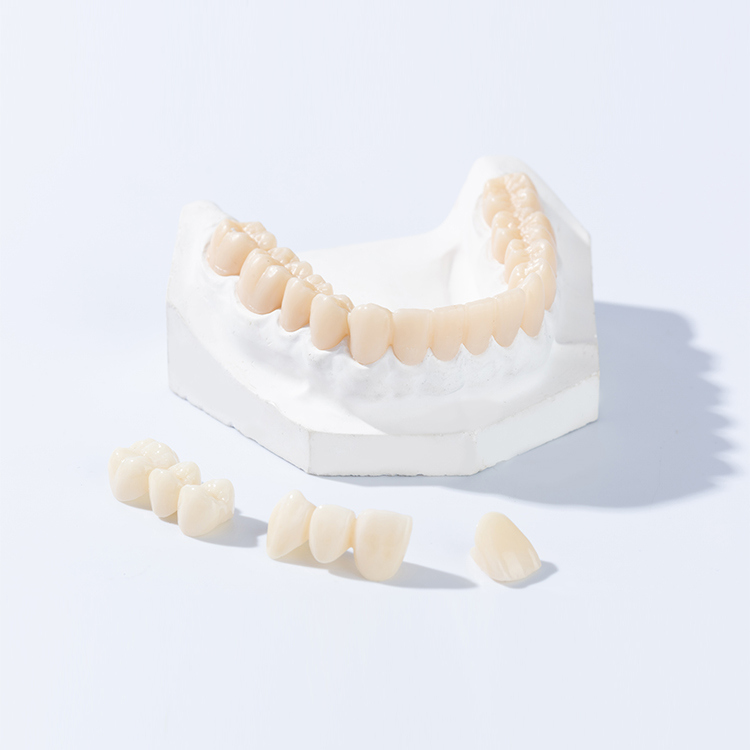 HT white zirconia block has super high flexural strength and hardness, this material has comprehensive indications, especially for long span bridges.
For every 10 zirconia blocks purchased by customers, 1 bottle of color liquid is given for free
We will provide our distributors with the best service from pre-sale, mid-sale to after-sale!
Weclome to order!
XANTECH zirconia block is made of the SINOCERA zirconia powder to assure its properties stable.XANGTECH zirconia blocks/discs are compatible with different brands of CAD/CAM system and manual system, such as Roland system,Zirkonzhn system,Aman Girrbach system Sirona Inlab system, kavo system, Wieland system.