ST multilayer zirconia block
Parameters: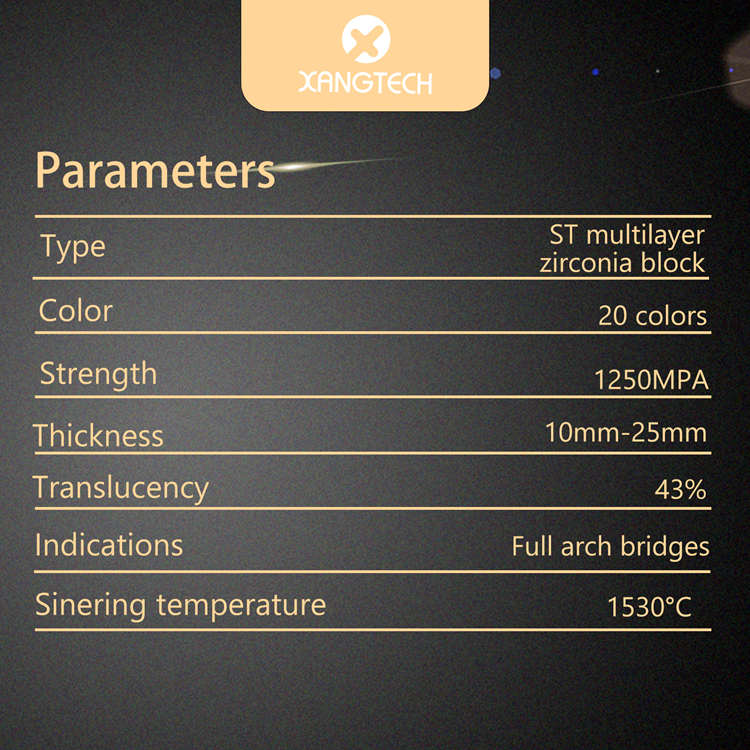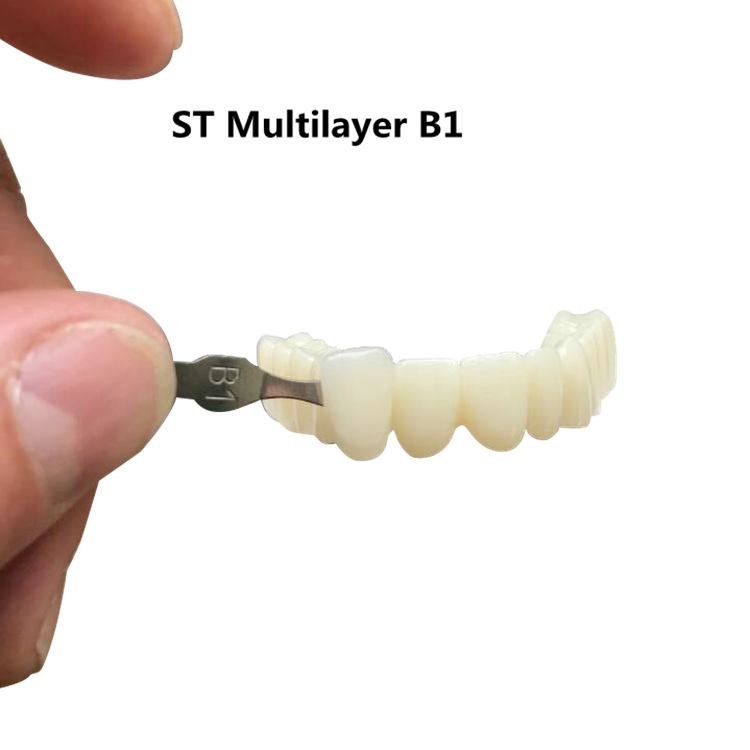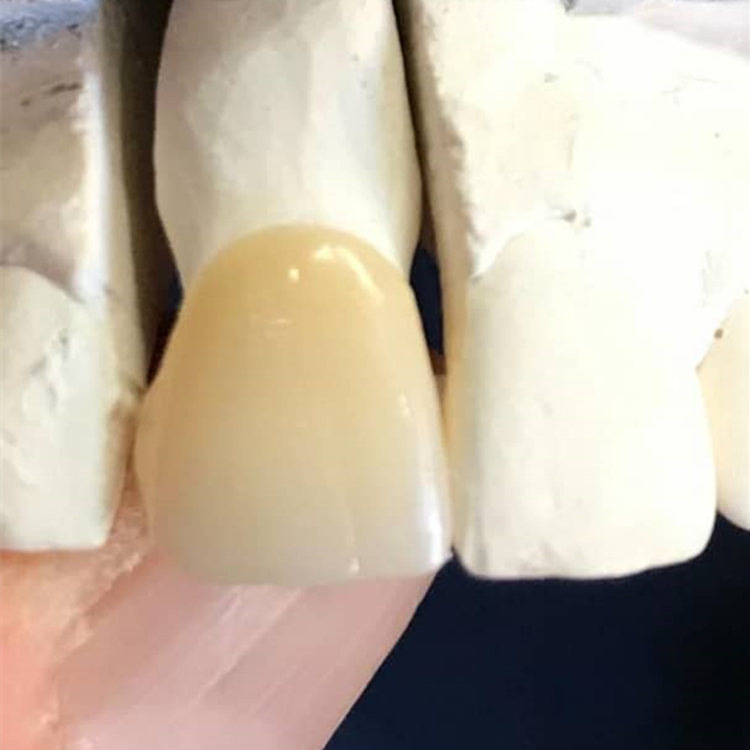 ST multilayer zirconia saves the procedure of internal shading, and perfectly solves theuneven shading and unnatural color transition problem wildy existing in all-ceramic restoration operations. It can easily restore the vivid aesthetic effect from the neck of the teeth to the incisal edge of the teeth, just like human natural teeth.
We will provide our distributors with the best service from pre-sale, mid-sale to after-sale!
Welcome to order!
XANTECH zirconia block is made of the SINOCERA zirconia powder to assure its properties stable.XANGTECH zirconia blocks/discs are compatible with different brands of CAD/CAM system and manual system, such as Roland system,Zirkonzhn system,Aman Girrbach system Sirona Inlab system, kavo system, Wieland system.