High Translucent Pre-shaded Zirconia Block
Parameters: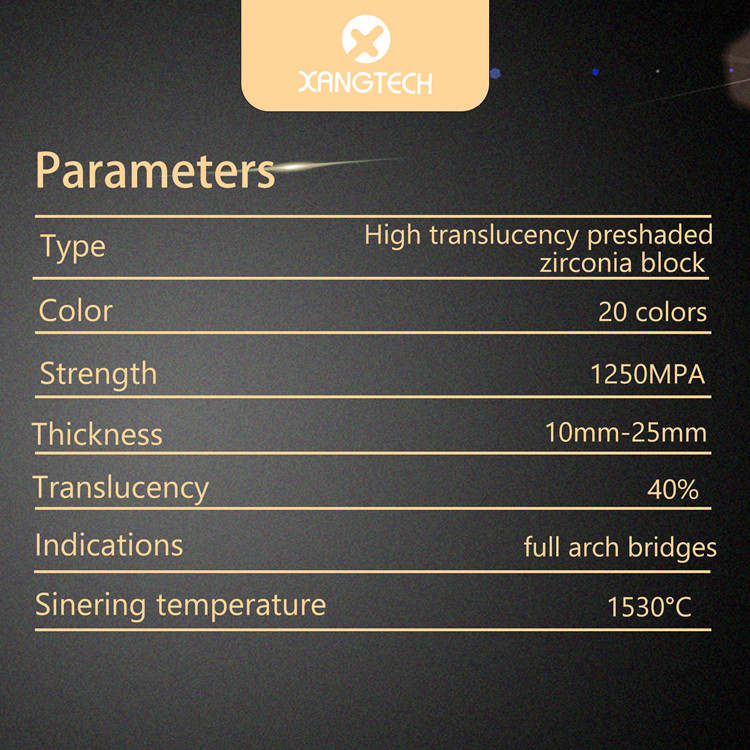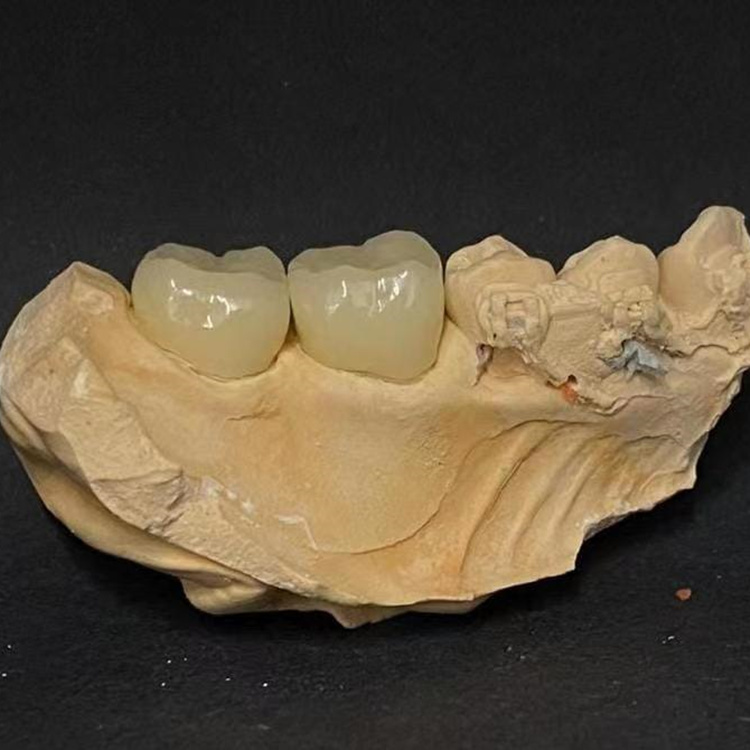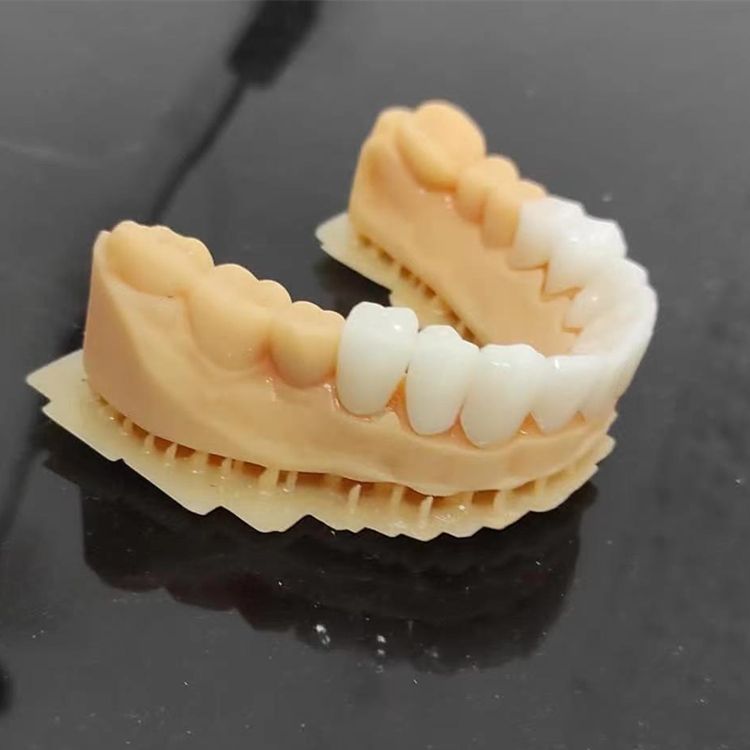 XANGTECH HT preshaded zriconia block has super high flexural strength,hardness and comprehensive indications, especially for long span bridges. The excellent masking effect makes it an ideal choice for covering metal color.
We will provide our distributors with the best service from pre-sale, mid-sale to after-sale!
Welcome to order!
XANTECH zirconia block is made of the SINOCERA zirconia powder to assure its properties stable.XANGTECH zirconia blocks/discs are compatible with different brands of CAD/CAM system and manual system, such as Roland system,Zirkonzhn system,Aman Girrbach system Sirona Inlab system, kavo system, Wieland system.