New version 3d pro multilayer dental zirconia block
Product description:
XANGTECH 3D-pro zirconia is based on the new developed gradient zirconia materials.
It simulate the characteristics of natural teeth in both aesthetic and physical dimensions, boasting natural transition and excellent quality.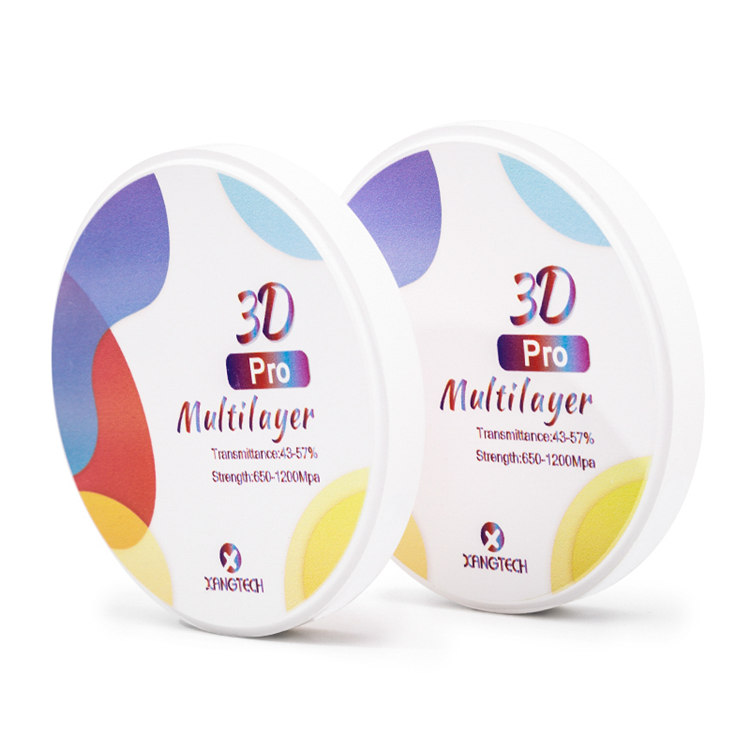 It has comprehensive indications. And can be made for long span bridges and implants.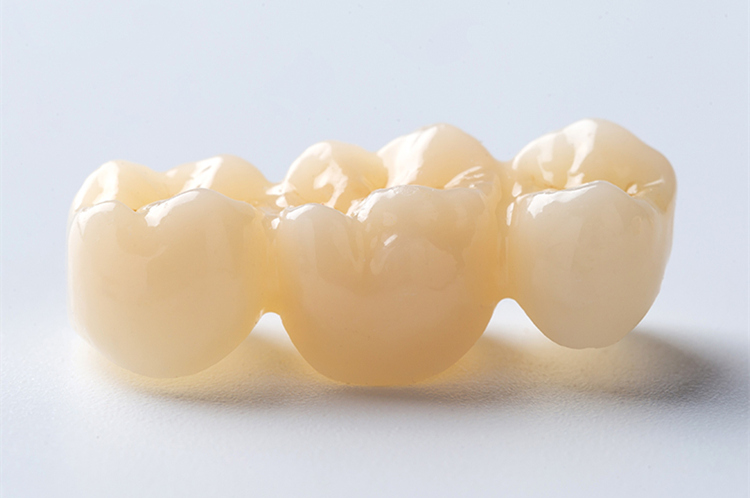 Parameters:
Chemical composition and characteristics:

| | |
| --- | --- |
| Y2O3 | 5.5wt% |
| AL2O3 | 0.05wt% |
| SIO2 | ≤0.002wt% |
| Fe2O3 | ≤0.002wt% |
| Aging Properties | Monoclinic Phase<25% |
| Chemical Solubility | ≤2000hg.cm-2 |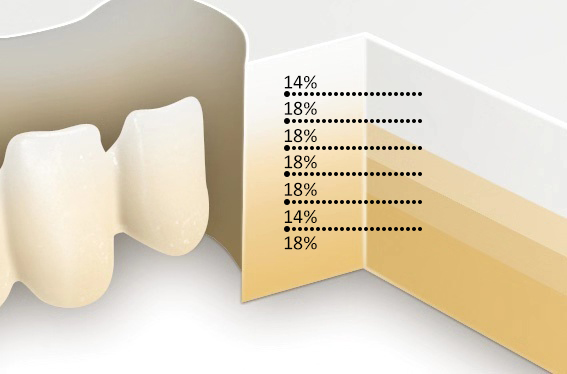 Case: